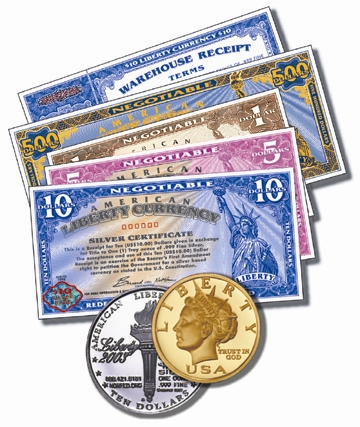 Economic Freedom
Concerned about your money and the market? So are thousands of Americans just like you, and they've found the solution: The Liberty Dollar - inflation-proof currency owned by the people, not the Federal Reserve. It's real money, better than Federal Reserve Notes!

Just as FedEx brought competition to and improved the U.S. Postal Service, NORFED brings competition to America's most basic economic unit, its currency.
NORFED is a national non-profit organization, that offers a simple, fun, and legal solution to the problem of the Federal Reserve's inflationary currency: Just stop using their money and start using The Liberty Dollar. Help return America to value, one dollar at a time.
For more information call 1-708-351-3673


Service description was copied from the official web site.


---
G. Joe Vassar
Oak Forest, IL
Tel 708-351-3673
Email: GJVassar@msn.com
Web address: www.your-libertyalliance.org