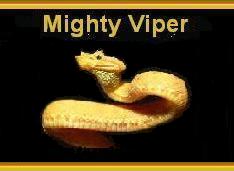 Three decades ago, Rom Whittaker helped an Indian tribe, the Irulas, go from hunting the region's cobras, kraits, and vipers for their skins to conserving them for their venom. Now we re-visit them with Rom for an update. Read on to learn more about the Mighty Viper.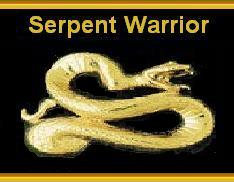 National Geographic Film Crew Meets The Golden Killer! We were on the uninhabited mysterious Brazilian island of Queimada Grande to make a film about some incredibly venomous serpents. With our crew were scientists from Instituto Butantan, a huge venom-research facility in Sao Paulo. Read on to learn more about the Serpent Warrior.

Behold the Living Dragon, the Komodo Dragon. Living on a tiny island called Komodo, the ancestors of these giant lizards were walking the earth in prehistoric times as long as 40 - 60 million years ago. While they can not fly or breathe fire, Komodo Dragons can grow up to ten feet long and weigh as much as four hundred pounds. Armed with razor sharp teeth, the real-life dragon is capable of swalowing up to 80% of its own body weight in one meal. Read on to learn more about the Kamono Dragons.
Official site of Grand Master Al Tracy
Origin of Kenpo Karate
2009 Summer K.iC.K. Camp (coming soon)
2009-2010 AllStar K.iC.K. Team (coming soon)