Goal setting.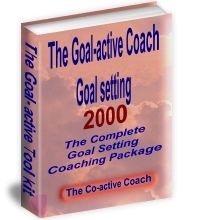 The Goal-Active Coach, developed by "The Co-Created Success Coach" is a five week intensive training program that focuses on goal setting. Goal setting is a skill, that with time and practice, can be a highly effective tool in designing our lives. Participants are encouraged to begin thinking of their future in terms of, "their own design".
During The Goal-Active Coach Intensive, participants attend four (4) focused, interactive discussion groups designed to stimulate some new ideas and re-discovery. These Discovery discussion groups are followed up with individual action steps that specifically outline the participants established goals and the steps necessary to achieve them.

"We have the ability to take control and design our lives. Or we can allow others to control and design our lives for us. Choice is not neutral. If we don't exercise the power of choice, we choose by default. In other words, we give others permission to choose for us."

Anger Management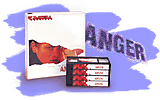 Anger management is a vital skill that, when effectively taught can lead to significant reductions in verbal and physical aggression. This program, developed by Channing Bete Company, teaches youth ages 17 to 24, how to deal with aggression and manage their anger. With this effective and proven method of teaching, Certified Facilitators conduct a 12 session program that combines interactive discussion, role play, with consist ant video-based content.
"Better to give your path to a dog than to be bitten by him contesting for the right. Even if you kill the dog, you can not cure the bite".
Abraham Lincoln

Conflict Resolution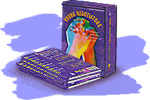 Developed by Channing Bete Company, "Skills for Negotiating and Resolving Conflict," empowers older teens and young adults (I'D) with the skills to find constructive, non-violent solutions to day-to-day conflicts and problems -- with family members, friends, employers and others. The program has three major components, including: a core curriculum of eight sessions that teaches the basic skills for negotiation and conflict resolution; optional enrichment activities following each session to extend the basic skills and deepen understanding; and structured role-plays to build proficiency as participants apply their skills to a variety of conflicts and problems.

The Quality Equation


With 'The Quality equation', participants inventory and clarify their long held beliefs, their decision making, their values, and the rules that reinforced those values. Developed by The Co-Created Success Coach, The Quality Equation enable the participant to create a clear visual of how they have created, and have the power to re-create the quality they experience in their lives.
The program components include four sessions of group interaction, role play, and video-based content. Each individual is followed up by certified facilitators to increase the understanding of the concepts and skills being learned.

Creative I.M.P.A.C.T.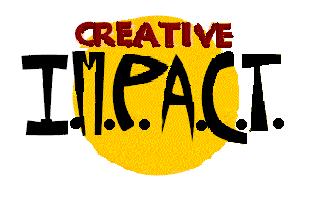 The Creative I.M.P.A.C.T. in an eight week workshop that focuses on the Theatrical and Performing Arts where individuals are able to explore their talents and interests. The Creative I.M.P.A.C.T. provides a safe environment for free expressions that will enhance the ability to creatively solve problems and overcome obstacles. Through the free expression of the Arts, and under the guidance of trained professionals, Participants will explore the many problems, obstacles, situations and experiences they have had or may encounter as they attempt to achieve their established goals.

Identity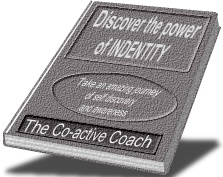 Developed by 'The Co-Created Success Coach', Unlocking the power of your Identity, is a one hour session that addresses the importance of self image. This unique self assessment tool boldly engages the participants sense of self worth and self respect. Through group discussion and individual exercises, each participant completes a thorough self inventory that creates a visual picture of, who they are, why they have made these choices, and empowers them to effectively re-define themselves.

Time Management


Financial Wisdom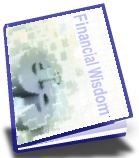 Time & Location / Transcripts / Audio / Scheduled Telle-Class